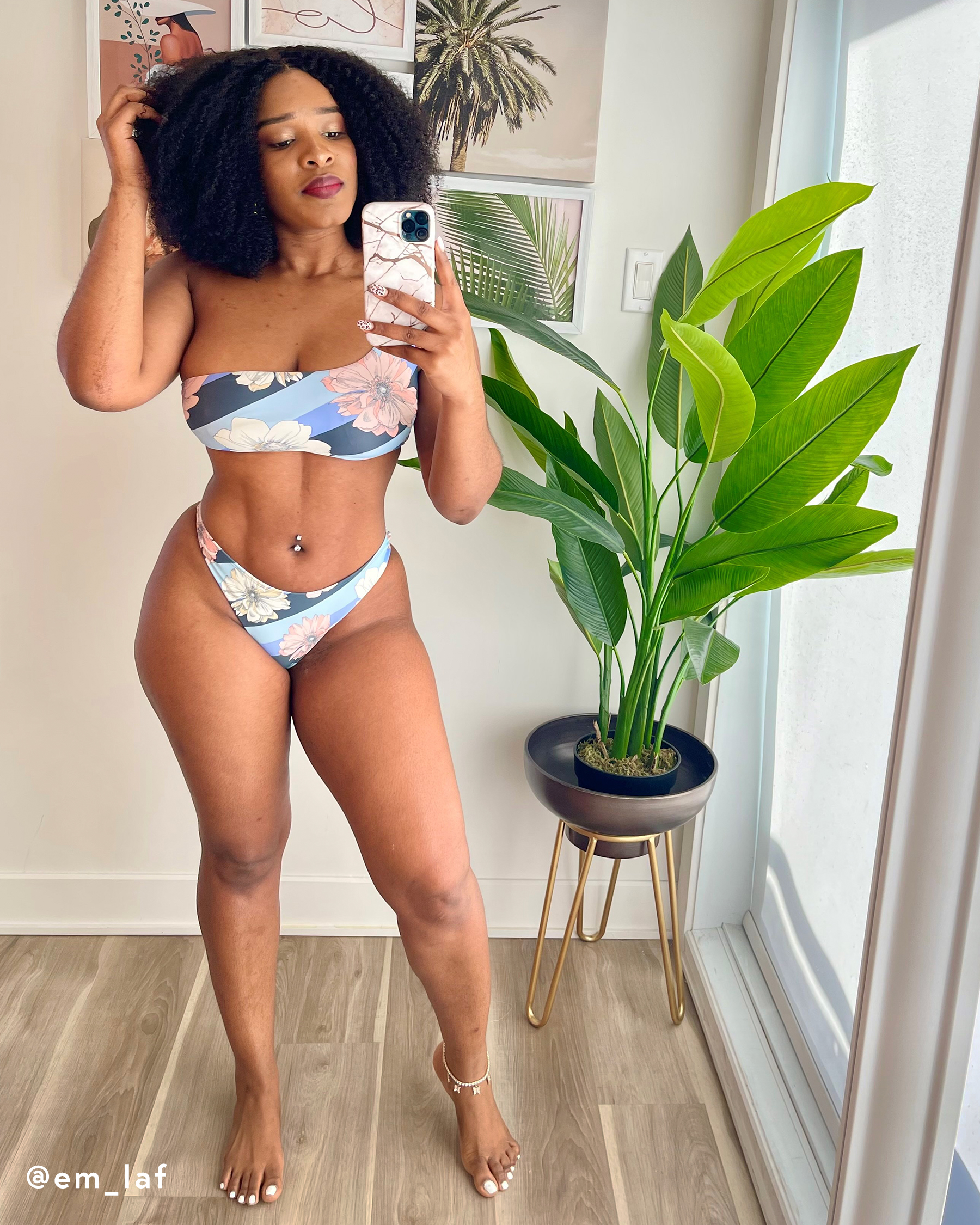 Émilie is wearing O'Neill in size Medium.
This flirty flower one-shoulder bikini is ready to mingle its way to the beach. Made with recycled fibers, feel cute and good about what you wear!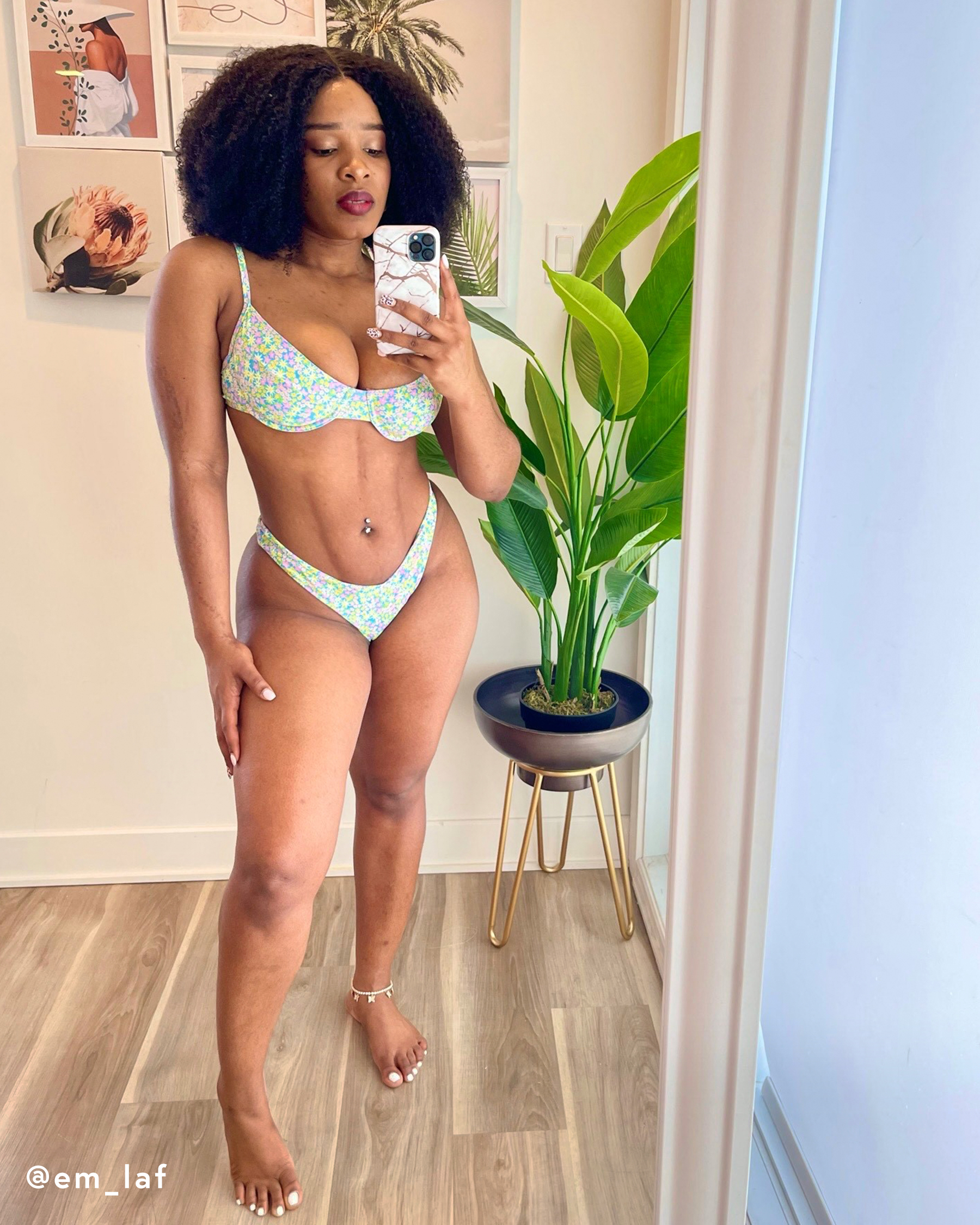 Émilie is wearing the Kulani Kinis top in size Large and bottom in size Medium.
This underwire bikini top from Kulani Kinis offers great bust support while keeping the tan lines low! Glossy & buttery soft fabric, breathable & fully lined, it certainly has it all.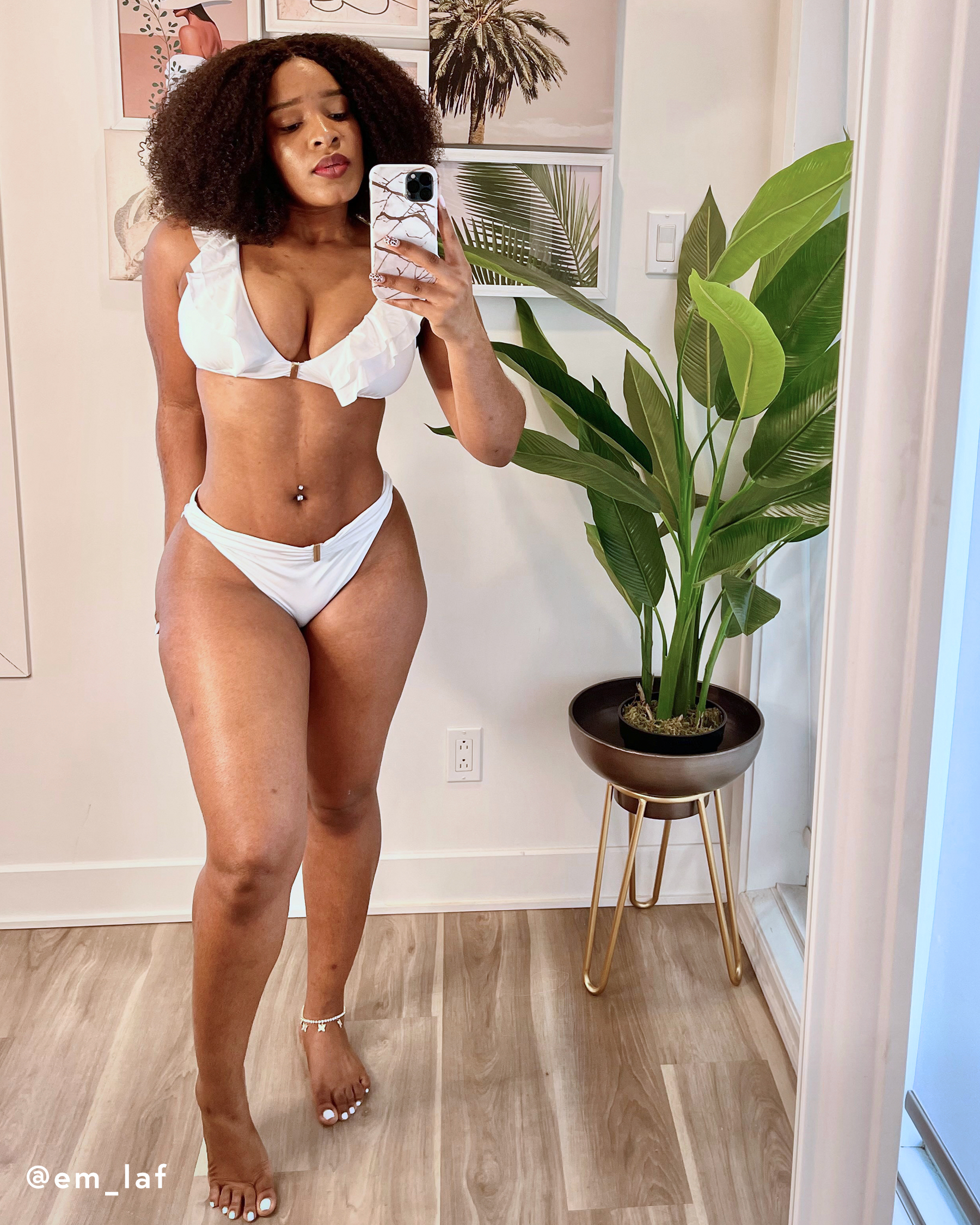 Émilie is wearing Santemare in size Medium.
Luxury is calling! Create the perfect moments with this Santemare bikini packed with luxurious details and classy fits.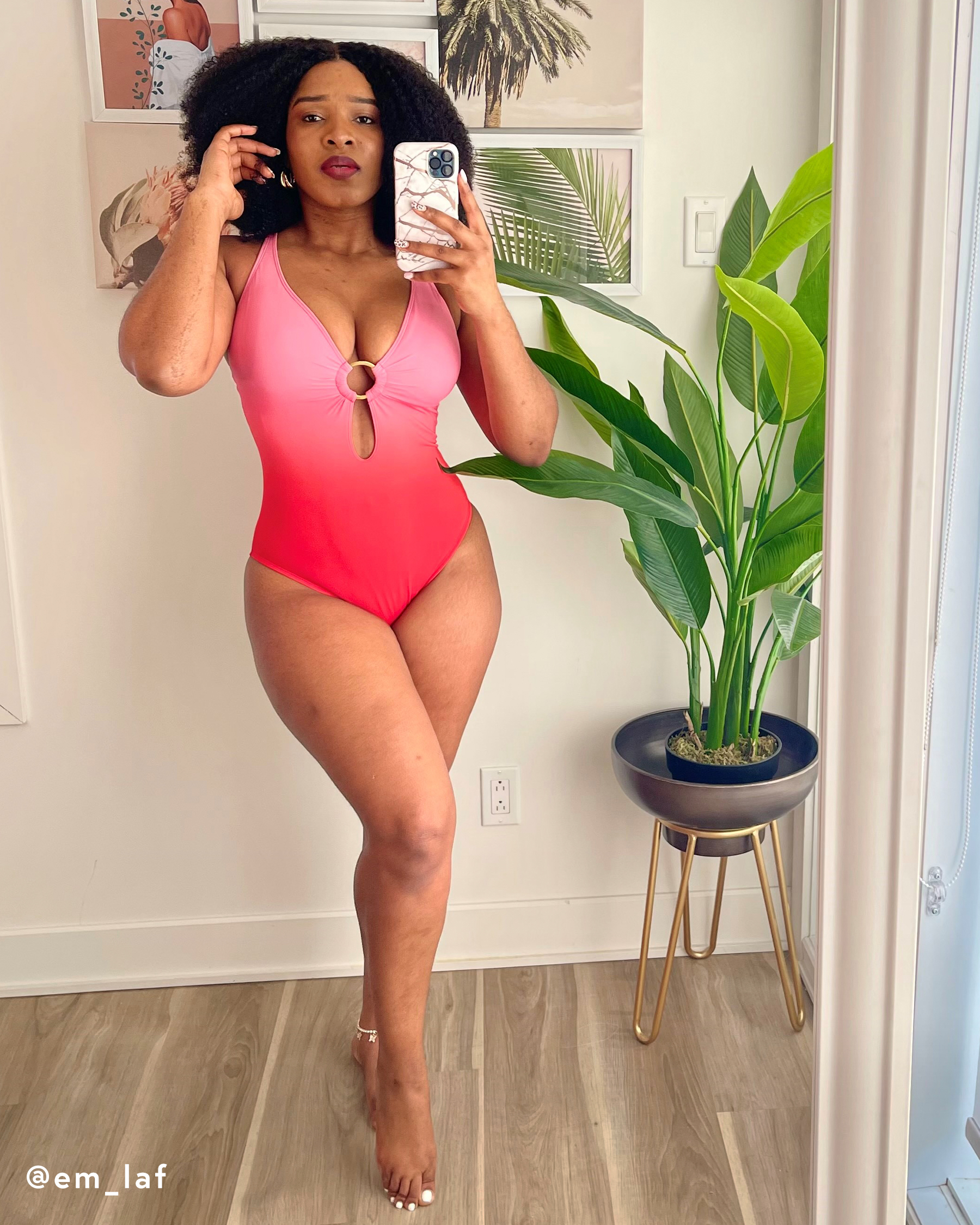 Émilie is wearing Bleu Rod Beattie in size 6.
With just the right amount of flirty, this one-piece swimsuit from Bleu Rod Beattie accentuates the bust while providing great coverage and support. It's simply perfect for all body shape!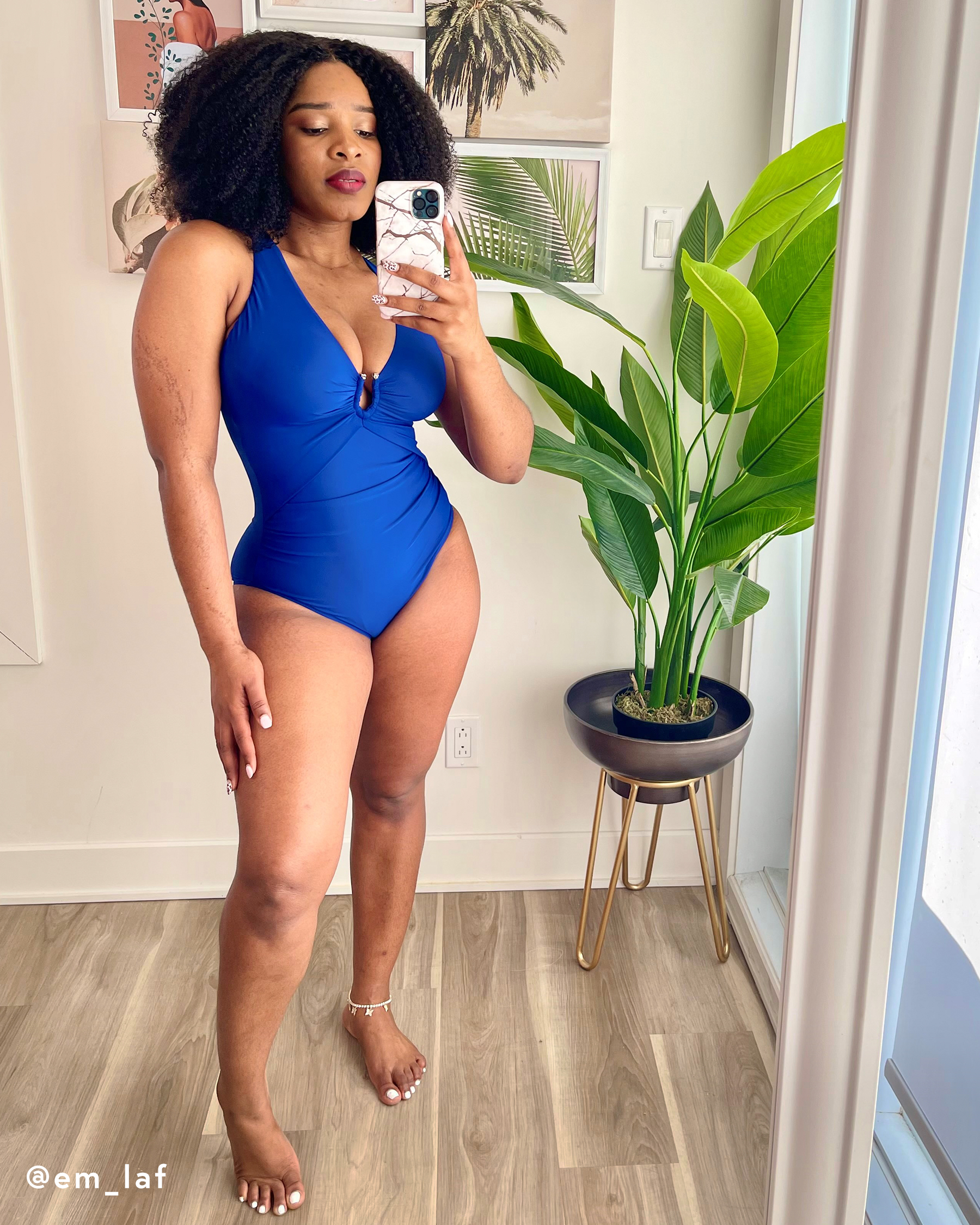 Émilie is wearing Miraclesuit in size 10.
This one-piece from Miraclesuit was made for you to embrace your body shape! Combining comfortable & control fabric, enjoy fit, form and function all made to accentuate your entire shape.