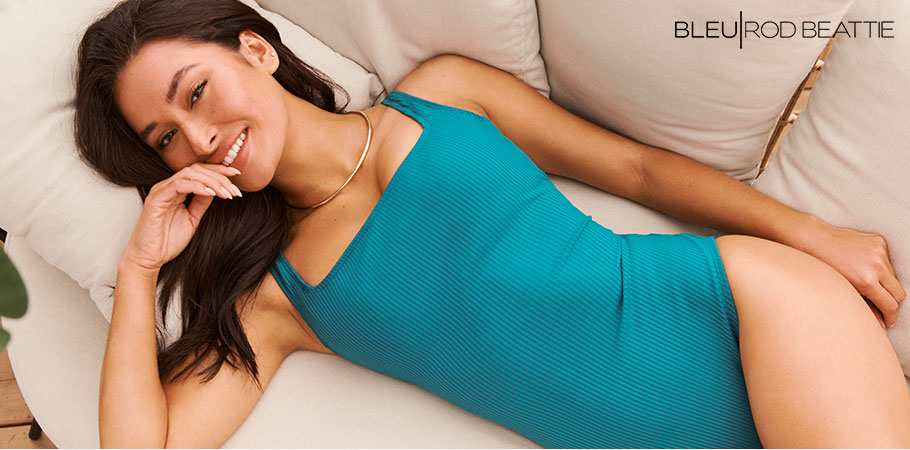 One-piece Swimsuits
One-piece Swimsuits
One-piece Swimsuits
Discover a wide selection of one-piece swimsuits in a variety of cuts and colours! Treat yourself to a branded swimsuit combining aesthetics and comfort.
This is the final boarding call for the destination of one-piece paradise island! Looking for a classic cut, more coverage and a tummy control effect? Then you will love our elegant selection of one-piece swimsuits.
A flattering fit that will give you the confidence boost you need and the support and sculpting effect you've been dreaming about! It's not a secret… The one-piece is a staple in the swimwear world, so don't worry we have all the fits to fit you. Combining aesthetic and comfort, style your favorite one with accessories like a big sunglasses or a nice beach hat for an effortless ready to go look. They can also follow you to a restaurant or out on the town after the beach, slipping on a trendy bottom, a flowy dress or beachwear over them! From simple and classy cuts, to sporty cuts, to the trendy cutout styles, there will never be a dull moment when the one-piece bathing suits will not be on trend. Put your best figure forward with the versatility and shaping effects of the tummy control swimsuits. Choose a sport one-piece for swimming laps, going to your next aqua fitness class or surfing or a V-neck or halter one-piece for a classic and glamorous style.
With open backs, ring details, plunge necklines and more, it's easy to say you can have it all with our selection of one-piece swimsuit!